Participatory Real Life Experiments in Research and Innovation Funding Organisations on Ethics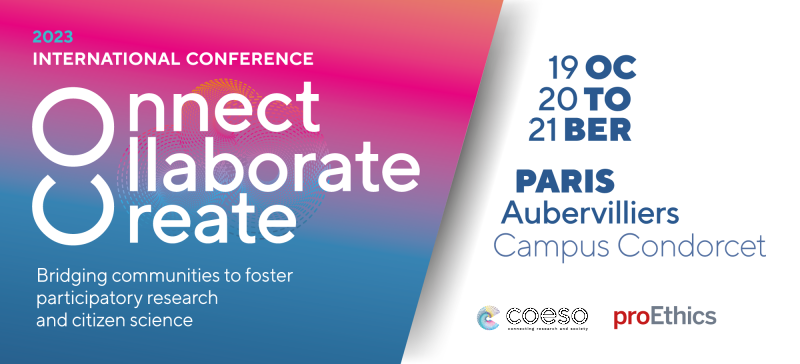 Join the Connect.Collaborate.Create. Conference!
To mark the end of a four year journey exploring the ethics of participation in research funding organisations, we are organising our final conference in collaboration with the COESO Project.

The collaborative event takes place in October 19-21, 2023 in Paris, at Aubervilliers, Campus Condorcet.
read more »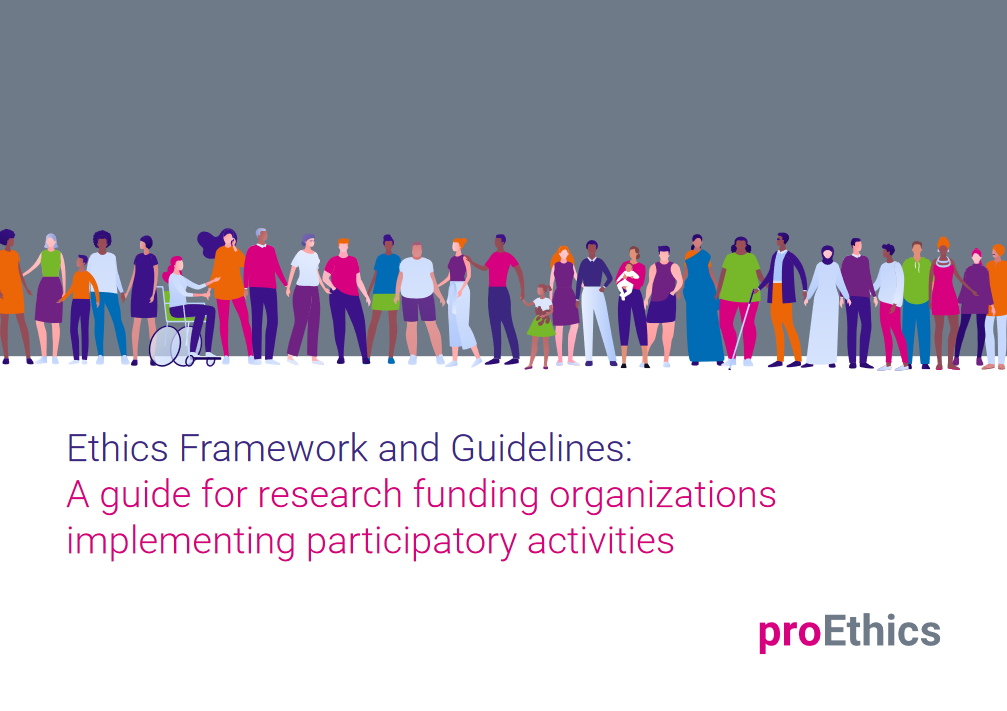 Ethics Framework and Guidelines for Participatory Processes in the Activities of Research Funding Organizations
After an almost 4-year journey experimenting with participatory activities in research funding organisations and many iterations, our final version of the 'Ethics Framework & Guidelines' is now online in a new user-friendly design.
Download »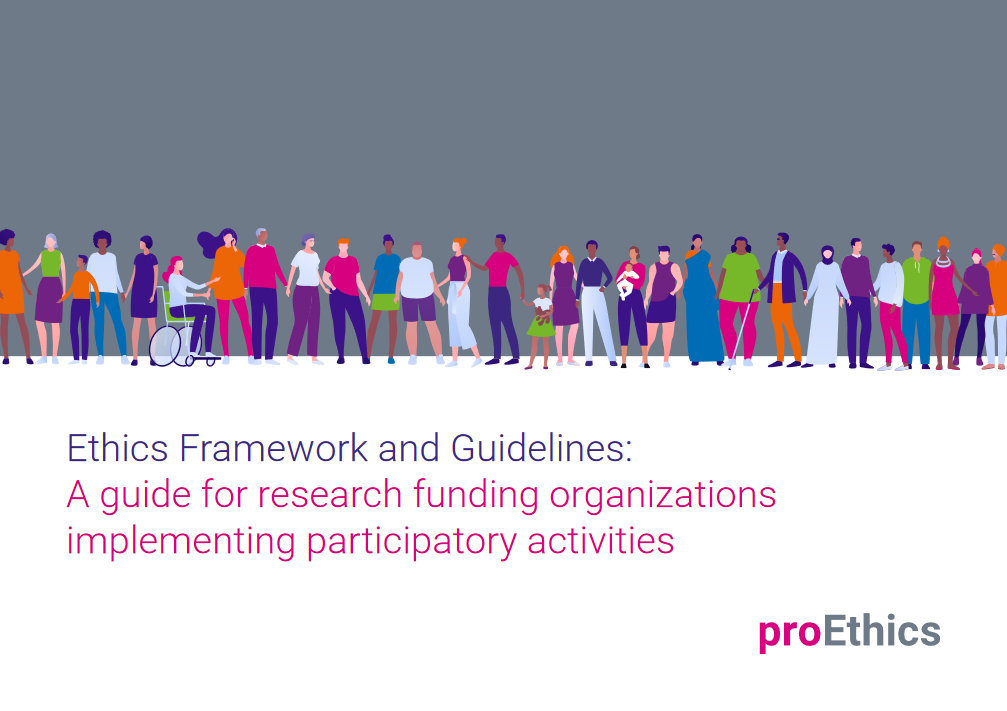 Newly published: Final version of the Ethics Framework & Guidelines in a new design
read more »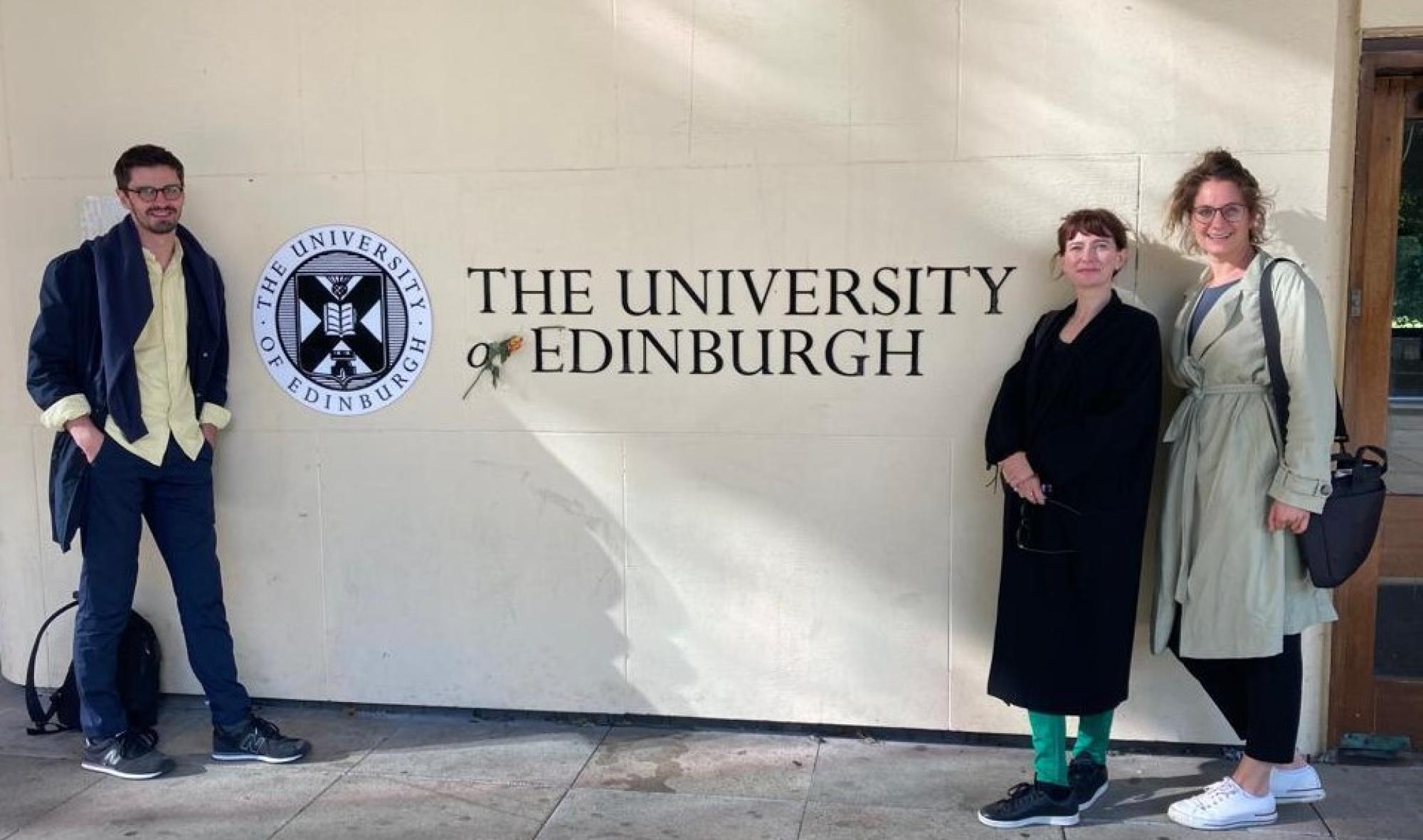 PILOT STORY: Making health research more inclusive to vulnerable groups
read more »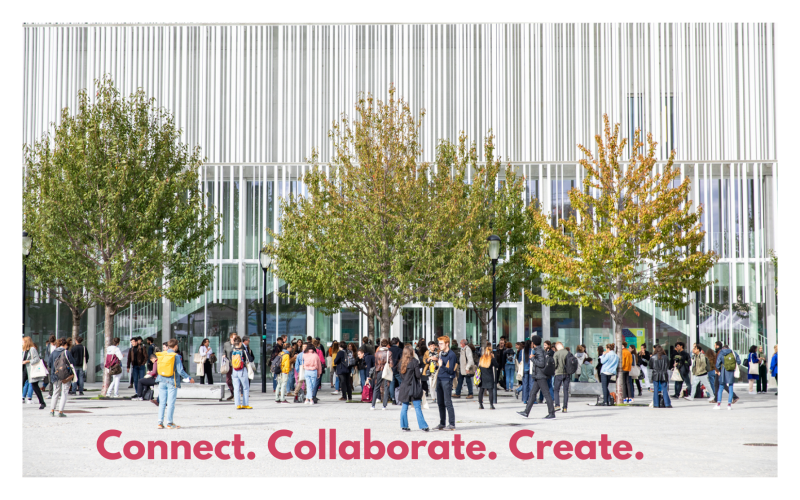 SAVE THE DATE: PRO-Ethics Final Conference in Paris
read more »
Newsletter



GDPR Compliance:
We are committed to ensuring the privacy of all our subscribers. We collect and retain only such personal information as you choose to provide us. All such information is stored securely and will not be made public, sold, rented or likewise distributed. Please read our full Privacy Policy]. You can withdraw your agreement any time via email to contact@pro-ethics.eu, or submit questions regarding your privacy. You can unsubscribe at any time by clicking the link in the footer of our emails. We use Mailchimp as our marketing platform. By clicking above to subscribe, you acknowledge that your information will be transferred to Mailchimp for processing. Learn more about Mailchimp's privacy practices here.
Get in touch with us
Feel free to send us a message. We will get back to you as soon as possible.
Danke!
Thank you!

We will get in touch with you as soon as possible!


×